GRIP

MEDIA

Your

>

Custom Web Development

_

One-stop shop.
GripMedia, Inc. is a web development firm with developers and team members based in the US. Over the last 22 years we have designed, built, hosted, and maintained well over 2,000 projects.
We offer highly customized development tailored to your specifications. With a secured platform and scalable infrastructure, we are confident that we can exceed your expectations with the development, deployment, and support of your projects.
WEB
We build everything from simple websites to very complex web applications such as configurators and quoting systems for the injection molding industry -- Business-to-business software that needs to work remotely accross multiple browsers, operating systems, computers, departments or locations.
Over the years we have also developed thousands of promotional sites for household brand names.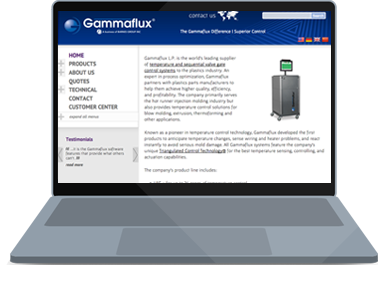 MOBILE
The majority of web traffic worldwide is viewed on mobile devices. Responsive Web Design enables design and code to respond to the size of a device's screen. It gives the user the optimal viewing experience whether on a 4-inch mobile screen, an iPad, or a 40-inch display.
But it's more than packing desktop-sized content into a handheld-sized screen - Responsive design is about focusing on what's most important. Our mobile-first mindset allows us to focus on providing your users with the most important content first, so you can be sure your message gets across loud and clear.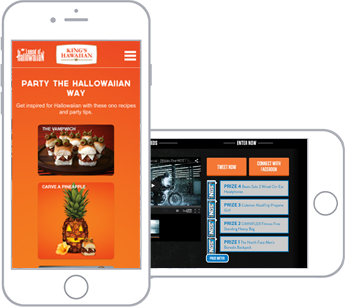 GAME
Game development work is no longer available as of 12/31/21.
Customers equate the quality of your company's advertising to the quality of the company itself. If their experience with your promotion exceeds their expectations, they'll think more highly of your company. Each game is fully customizable to include your company's branding and messaging. We can develop a game around any campaign concept, product or service.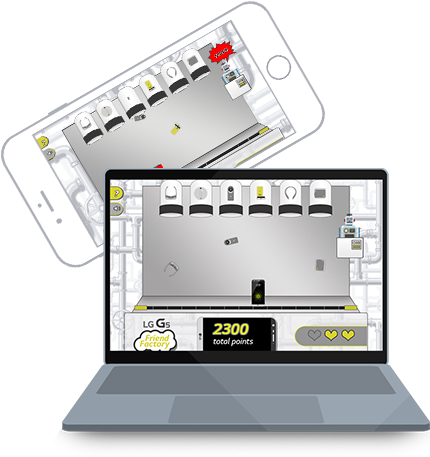 Get in touch
Have a project you'd like to discuss? Looking for more information or examples? Reach out. We'll get back to you within 1 business day.
Thanks for reaching out! We'll be in touch!